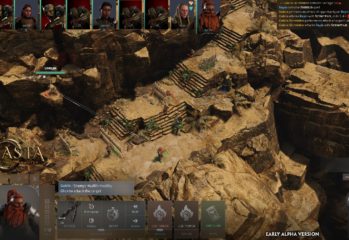 Break out the D20 and battle.
The first name in roleplaying games is taking another step in its storied pop culture history as Atari brings Dungeons & Dragons to the Facebook platform. Atari, one of the world's most recognised publishers and producers of interactive entertainment has released Dungeons & Dragons: Heroes of Neverwinter into its "open beta" phase, bringing the ultimate […]
Facebook games are all the rage these days, and this Autumn, Atari will be joining in with their RPG Heroes of Neverwinter. Currently in closed beta, this is your chance to win a key to get in on the action now.
The original standard for fantasy roleplaying is taking another step in its storied pop culture history as the Dalelands of the Forgotten Realms is brought to life for gamers and fantasy enthusiasts across the world. Atari, one of the world's most recognised publishers and producers of interactive entertainment and Bedlam Games announced today the release […]
The original standard for fantasy roleplaying is taking another step in its storied pop culture history as the Dalelands of the Forgotten Realms are brought to life for gamers and fantasy enthusiasts across the world. Looks like it's time to pick up our swords and shields again and roll that 20-sided die to decide whether […]
Atari have today released a new trailer for the upcoming PlayStation Network and Xbox LIVE Arcade game Dungeons & Dragons: Daggerdale. The new video details some of the weapons and abilities that players will be able to get their hands on when the game is released at some time in the Spring. Dungeons & Dragons: […]