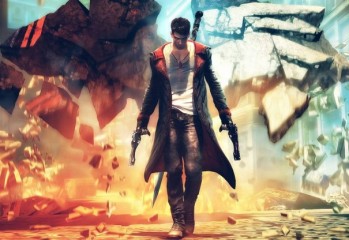 Remakes, Revelations, and Heart-break.
Are yearly sequels killing the industry? Are new IPs worth the risk? Let Lee Garbutt gives you his personal thoughts on the matter.
The apocalypse is something we all hope we will never experience, and yet the end of times fascinates us. Here is a list of the best, most terrifying and most imaginative interpretations of the apocalypse ever committed to pixels.
It's Monday, which means it's time for the GodisaGeek Podcast! Asim Tanvir and Adam Cook return, joined by writer Tony Windebank as well as super special guest, PR Executive for Namco Bandai, Mr Peter Oliver! Pete joins us to tell us all about what is going on at Namco Bandai in the past, present and […]
This week we have the four A's with Aaron, Adam, Asim and Aryel featuring in episode 22.  We discuss some of the hottest gaming news and reviews to hit the site over the past two weeks. Topics include; Castlevania: Lords of Shadow, Super Meat Boy, Sonic 4 – Episode 1, Medal of Honor, Cut The Rope, Fallout […]
Game: Enslaved: Odyssey to the West Developer: Ninja Theory Publisher: Namco Bandai Games Available on: PlayStation 3 and Xbox 360 (reviewed on PlayStation 3) If you have been a PlayStation 3 owner for a good few years now then the probability that you've played Ninja Theory's previous title, Heavenly Sword, is quite high. Released back […]