Activision has released a new trailer for the forthcoming Transformers Prime The Game - coming to Wii, Wii U, 3Ds and DS.
Fall of Cybertron Players Get Cool DLC Pack From Today. Read the full news post at GodisaGeek.com
To celebrate the launch of TRANSFORMERS: FALL OF CYBERTRON, Activision and High Moon Studios are bringing the fight right to your front door
If like me, you like to know bits of trivia about Transformers, then check the picture underneath these words to satiate your desire for knowledge!
There was a time when a decent licensed game was somewhat of a surprise. Transformers: War for Cybertron was one such surprise when it landed in 2010, with developer High Moon Studios doing a stellar if unexciting job in taking the lore and feel of the Transformers universe and fitting it together with an enjoyable, Unreal-powered third person shooter. Read the full review at GodisaGeek.com.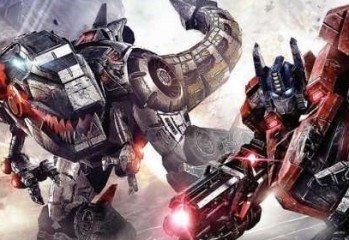 Check out the first 20 minutes of the new game from Activision and high Moon Studios; Transformers: Fall of Cybertron. Watch the full video at GodisaGeek.com.
Activision have released some new screenshots for Transformers: Fall of Cybertron, which coincidentally, is released today for Xbox 360, PlayStation 3 and Windows PC.
Autobot fans, transform and roll out for a new trailer!
We recently got the chance to have a look at some upcoming games from Activision, Transformers: Fall of Cybertron and The Amazing Spider-Man, find out what we thought with the GodisaGeek.com previews.