As you may have noticed, things look rather different on GodisaGeek.com right about now. We've had a long-overdue facelift, but the reasons aren't purely to show off fancy graphics and design, we want our content to be easily accessible to you, the reader.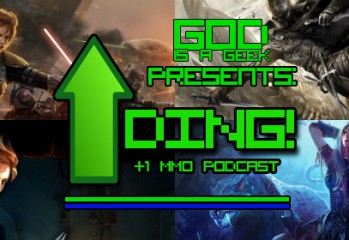 Ding! Live! was recorded this past Saturday at 12pm BST. In case you missed the show while it was on, here is the archived version for listening at your own leisure.
It gives me enormous pleasure and a slight swell of pride, to announce that from tomorrow, November 1, Colm Ahern will be taking the helm as our News Editor.
The EA community team are back for their final show as they take us through each of their highlights from gamescom 2012.