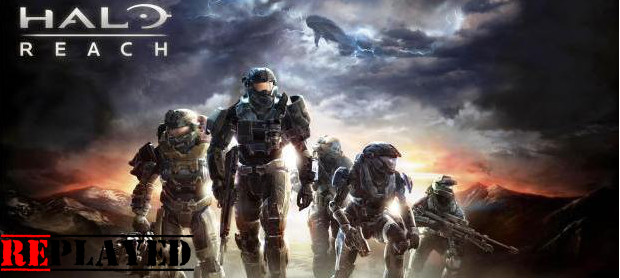 This week, Mick returns to Reach to replay Bungie's epic farewell to the Halo franchise.

From today until March 4, up to 60 Xbox 360 Games on Demand titles will be on sale with some available at up to 85% off the regular price
As if Halo Reach wasn't awesome enough, today sees the release of the spiffy new Defiant map pack which will make shooting internet randoms in the head all the more fun over a variety of new environments. God Is A Geek has all the details right here! Spartans, steel yourselves for a new test of […]
You all love Halo Reach don't you? How about DLC?  Do you love DLC? Let's hope so, because Bungie have just released a trailer showcasing the first DLC for the game, called the Noble Map Pack and here it is, in all it's glory! Just in case you haven't already purchased Reach (you must be […]
Bungie's blockbuster Halo:Reach has generated over $200 million in the first 24 hours of release in the United States and Europe, making it both the biggest U.S. entertainment launch of the year, and the biggest release of any game Microsoft has ever released – beating previous record-holder Halo 3.
It's been another great week in gaming. Team GodisaGeek have been here, there and everywhere playing as many unreleased titles as one can possible play in a week. We've drank copious amounts of 'Blue Spartan Drink' and mingled with a shameful amount of celebrities. Put the anime on pause, sit back, grab a cuppa and let me […]