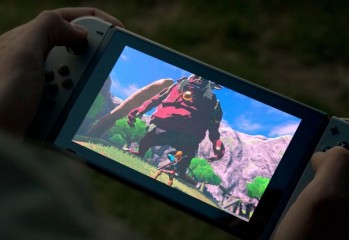 Here's how the Joy-Cons, Switch, Dock, and more work together
If you are one of the many people intrigued about Nintendo's new home console, you won't have to wait much longer to get your curious hands on it – come inside for venues and dates!
We recently got a chance to play Sonic & All-Stars Racing Transformed, read what we thought about it with the full preview at GodisaGeek.com.
We recently got a hands-on look at how the latest game in the Hitman franchise, Hitman: Absolution, is coming along. Find out for yourself with the GodisaGeek.com preview.
Both Lost Planet 3 and DmC, the latest in the Devil May Series, are being developed by Western studios, so I was intrigued to experience their take on these much loved games.
How is Ghost Recon Future Soldier shaping up? GodisaGeek have taken a look for you.