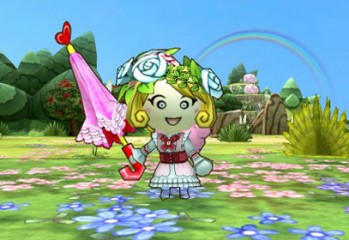 Adam & Colm take you through the first battle in the Happy Wars campaign - the first free-to-play game on Xbox LIVE Arcade.
Toylogic and Microsoft have unleashed a new kind of MMO on Xbox, as the free-to-play fighting title Happy Wars launched at the weekend.
Looking like a bizarre hybrid of Dungeon Defenders and Castle Crashers, Toylogic's Happy Wars sees up to 30 comically dressed little warriors battle out all at once in giant multiplayer arenas - and it's coming to Xbox Live Gold members for free this Friday.