Will the long awaited HD remake of Final Fantasy X also feature it's followup?
The HD remake of Jet Set Radio has been been delayed on PlayStation Vita. But, fans of this Dreamcast classic will get to play it eventually
Here is the GodisaGeek.com review of the High Definition makeover SEGA has given to one of its classic Dreamcast games - Jet Set Radio HD. Read the full review over at GodisaGeek.com.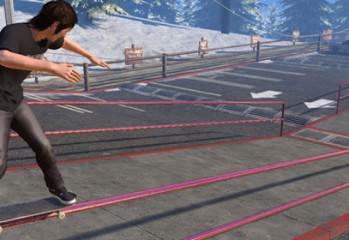 Check out the first 20 minutes of the XBLA/PSN game Tony Hawk's Pro Skater HD from Activision and Robomodo. For the full video, head over to GodisaGeek.com.
Recently, a rumour stating that Crystal Dynamics is currently working on a Soul Reaver HD remake began to circulate, leading to speculation as to whether this would indeed be a reboot of an existing title, a continuation of the series or something else entirely. So what are the odds? Read the full article at GodisaGeek.com.
It's been a long time coming but the well deserved HD Remaster of the first three games in the Ratchet & Clank series of games is finally here. Is it worth your money? Is it even as good as we all remember? Find out with the GodisaGeek.com review.