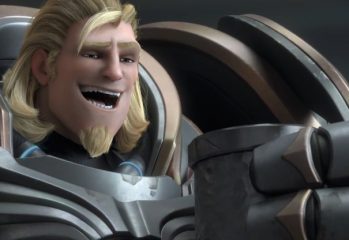 Honor! Justice! Reinhardt, Reinhardt, REINHARDT!
It's been such a long time in development, with a few name changes along the way, but we finally got to get hands on with Marvel Heroes. Read the full preview at GodisaGeek.com.
Ubisoft have today announced that  the second adventure pack for Might & Magic: Heroes VI, 'Danse Macabre', and a Gold edition featuring the game and both adventure packs, will hit PC on September 27th.
We got a hands on with the new expansion for Might and Magic Heroes VI; Pirates of the Savage Seas. See what we thought with the GodisaGeek.com preview.
EA certainly are a generous bunch. Not only is their 3rd person shooter Battlefield Heroes free to download as part of their groundbreaking Play 4 Free model, they are now offering the 7 million punters who have registered with the game some number 7 related freebies to say a big "thank you" for coming along […]