The To-Fu games are one of the staples of the iOS and Android Marketplaces, so how does it fare when it comes to its transfer to the Nintendo DS? Find out with the GodisaGeek.com review of To-Fu Collection.
Hotgen have released an iOS app that will make your mate turn tomato red as it resembles his "Crazy Bird"s nagging!
UK developer, HotGen, are celebrating To-Fu 2's runner up award in Apple's Game of the Year by releasing the game for free on iOS.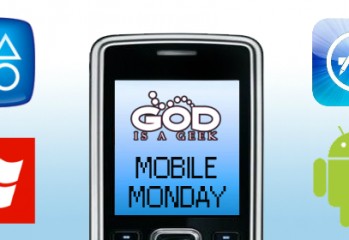 Third week, third Mobile Monday roundup. That's not too bad as far as I'm concerned. There have been plenty of games for you to play, hopefully you've taken the advice and played some of them, and there are many, many more yet to come. This week we've got a diverse selection of games for you […]
The App Store's most malleable hero is set to make a triumphant return tomorrow as HotGen releases To-Fu 2 worldwide – but anyone who's missed out on one of the most inventive action puzzlers of recent times can download the original for free for a limited time. To-Fu: The Trials of Chi introduced the eponymous […]
One of the iPhone and iPad's most inventive games is about to bounce back into the App Store as Hotgen announces To-Fu 2, the sequel to one of the most revered iOS games of recent times. To-Fu: The Trials of Chi introduced the world to the App Store's most malleable hero – a tofu ninja […]