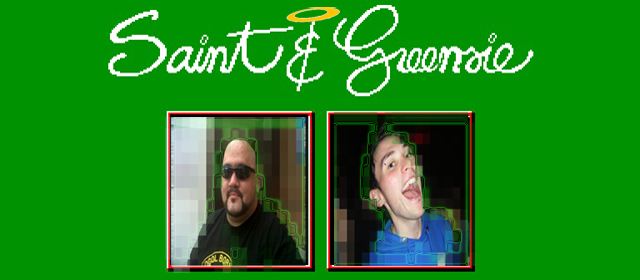 On this week's episode of everyone's favourite comedy gaming podcast Saint & Greensie, the lads discuss zombies in video games.
Hello and welcome to the first A Week in Gaming of 2012 here on GodisaGeek! I hope you all had a fantastic Christmas and New Year, and are looking forward to another brilliant year of news, reviews, and articles from the team. So let us start things off the way we intended to continue, and […]
Game: House Of The Dead: Overkill – Extended Cut Developer: Headstrong Games Publisher: SEGA Available on: PlayStation 3 only Headstrong Games have brought their hit Wii title, House Of The Dead: Overkill to the HD realm of the PlayStation 3. The original game was an obscenity-laced slice of Grindhouse style, with a topping containing the […]
Do you have what it takes to take on the zombie hordes? Would you rather watch a trailer first to see if you've got the guts? Then we've got you covered...
The game that aims to introduce Kinect gaming to a more mature audience and move away from the cartoon fluffiness that has populated the gaming library for the motion control device – SEGA's Rise of Nightmares – will be hitting store shelves on September 9th. To build anticipation for that fact, SEGA have released both […]
Publishers SEGA and their developmnt partners Headstrong Games have today unveiled a horde of details for their upcoming Sony PlayStation 3 exclusive – House of the Dead: Overkill – Extended Cut. The game is a re-vamped version of the Wii shooter, released several years ago. Prior to E3, Sony announced that a Move-enabled version of […]
We are just a couple of months into 2009 and once again the gaming goodness just keeps on coming. February and March sees some top games being released and we don't want you to miss out on any of them, so each week we will be letting you folks out there know which gems to […]