Ubisoft give you an insight into how they are reinventing the Assassin's Creed series, with an all new web-series.
It's been 11 years since we last saw an entry into the Diablo mythos, with 2001's Diablo II: Lord of Destruction, it's also been 4 years since Diablo III was announced at Blizzard's Worldwide Invitational back in 2008, are people going to be disappointed in what they waited so long for?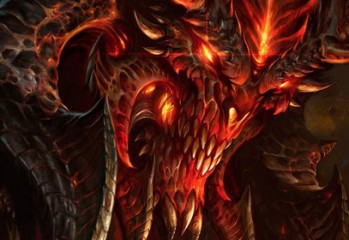 We take a look at the first fifteen minutes of the Demon Hunter class. Watch the full video at GodisaGeek.com or subscribe to GodisaGeek TV on iTunes.
After years of waiting Blizzard has finally revealed the official release date for the latest chapter in their Diablo franchise. Find out all the information from GodisaGeek.com.
Game: LEGO Star Wars III: The Clone Wars Developer: Traveller's tales Publisher: Activision Blizzard/LucasArts Available on: Xbox 360, Nintendo 3DS, Nintendo DS, PC, PlayStation 3, PSP and Nintendo Wii (Reviewed on Xbox 360) When a new Star Wars game is announced, a good few people sit up and take notice. When that game is also revealed to […]