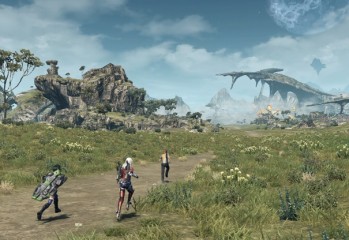 Lee puts some positive spin on the controversial topic of Censorship.
Are yearly sequels killing the industry? Are new IPs worth the risk? Let Lee Garbutt gives you his personal thoughts on the matter.
As well as thanking consumers for their support, with the welcome back programme we detailed yesterday, it appears Sony have been thanking their partners as well. In a letter sent to IndustryGamers.com, Sony are very humble in their apologies, and thank you's, and you can read the entire letter right here!
Sometimes the gaming industry isn't all sunhine and lollipops and sometimes it falls to us to bring bad news. We have no smartarse remarks for this one, but we'd like to say thank you to Bizarre Creations for everything they have given to the industry. We ask nothing more of you than to watch this […]
After also securing a deal to distribute the recent Nintendo DS title "Ghost Trick", it seems Nintendo and Capcom are continuing this fruitful relationship with Super Street Fighter IV 3D Edition! "Nintendo and Capcom today confirmed that they have entered into a distribution agreement for the forthcoming game Super Street Fighter™ IV 3D Edition to be […]