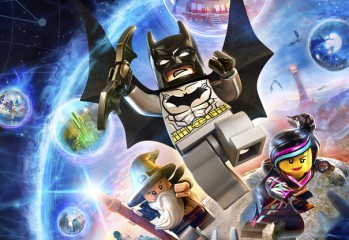 I have a confession. I have recently become just a teensy bit obsessed and addicted to LEGO Dimensions. This brick-tastic take on the Toys to Life genre has seriously impressed me with the quality and quantity of awesome minifigures and vehicles, based on some incredible intellectual properties that probably appeal more to me as a […]
Almost everyone has now played one of the amazing Batman games from Rocksteady, and we've probably all pretended to be Batman at one point or another, but how about a game where we pretend to be a guy pretending to be the Batman? Sounds pretty meta doesn't it? Gotham City Impostors is that game, and you can see what we thought of it with the full review over at GodisaGeek.com.
If you weren't already aware, Gotham City Imposters is a download only title set for a January release that takes place in, you guessed it, Gotham. Warner Bros. have just released a new 2D animation trailer which looks pretty cool.
Does the Dark Knight return with a vengeance with the new game from Rocksteady or is Batman: Arkham City a joke worthy of the Crown Prince of Crime himself? Find out with Mark Bridle's review, only at GodisaGeek.com!