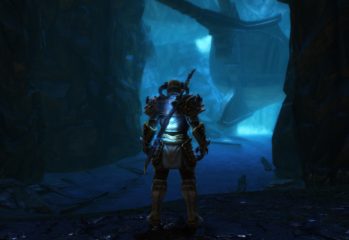 The Re-Reckoning is upon us!
It seems Big Huge Games and 38 Studios move quickly, as the second piece of DLC for Kindgoms of Amalur has been announced.
The first piece of DLC for the popular RPG Kingdoms of Amalur: Reckoning hits Xbox LIVE, PSN, Steam and Origin today. Kingdoms of Amalur is the first RPG developed by Big Huge Games, with several top names working it on including Ken Rolston (lead designer on The Elder Scrolls: Oblivion), the game was well received by fans and critics when it released in February.
It's been hyped up for over a year and now the game, that was created by one of the dream teams of gaming, is finally here; but is it any good? Find out with the full GodisaGeek.com review now.
Read the UK sales chart for week 7 of 2012, where the latest UFC title from THQ has hit top spot.
New games everyone! Electronic Arts will wake up happy this morning, as Kingdoms of Amalur: Reckoning is the new UK number one. Full charts on GodisaGeek.com
What does the fantasy world of Amalur and spacefaring Spectre Commander Shepard have in common? At first glance you may believe that the two don't have much in common, but 38 Studios and BioWare have revealed there is more than meets the eye (but not in a Transformers sort of way, though that would be […]
After starting life as a universe for an MMO, the world of Amalur has grown and flourished into what will end up being an epic single player adventure. Created by best-selling author R. A. Salvatore along with Spawn creator Todd McFarlane you can be sure that the world will be rich and diverse, as well […]