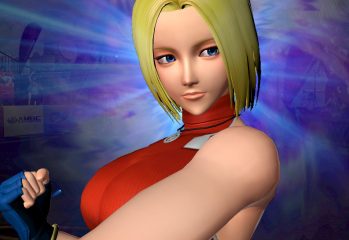 New update, characters, and stage
The King of Fighters is a game series that has been around for 15 years and has never really been commercially accepted in the western world. Will King of Fighters XIII change all that? Read the GodisaGeek.com review and find out what we though of the new contender in the ring.
If the MCM Expo London was not crazy enough with cosplayers from around the UK attending and school girls giving out free hugs, it is about to get crazier as Rising Star Games invites fans of their fighter series, King of Fighters to strut their stuff on stage in the hope of becoming King of erm… Cosplay?