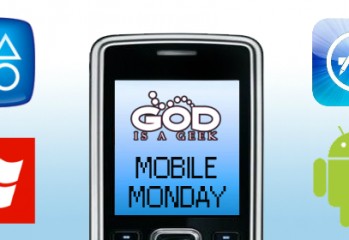 It's time for Mobile Monday again, this week we've got LEGO Harry Potter: Years 5 - 7, Mafia Rush, This Could Hurt and Mini Golf 3D. Head over to GodisaGeek.com to see the full reviews for each game.
Warner Bros and Tavellers Tales release a new LEGO Harry Potter: Years 5-7 gameplay trailer.
The Harry Potter entry into the LEGO series is without doubt one of the best there is, with everything that is Harry Potter lending itself so well to the mechanics of the LEGO games. But in 2011, the year of the sequel, does it stand up a second time around? Find out in the GodisaGeek.com review.
Today sees the launch of LEGO Harry Potter: Years 5-7 from Warner Brothers Interactive Entertainment and developer TT Games. The game is the latest in the LEGO series of video games, and the second one to feature the spectacled boy wizard Harry and his band of merry chums. Featuring gameplay similar to that found in […]
It is not long now until we can all join Harry and take our place amongst Dumbledore's Army. With that in mind Warner Bros. Interactive Entertainment and Travelers Tales have decided to wet our gaming appetite with the first LEGO Harry Potter: Years 5-7 trailer. Are you prepared to fight? Do you want to discover […]
Warner Bros. has announced that the release date for TT Games' LEGO Harry Potter: Years 5-7 will be November 18.
As our time with Harry, Ron and Hermione nears it's final chapter, it's time for us all to wipe the tears from our eyes just long enough to check out these new LEGO Harry Potter: Years 5-7 high resolution images! The team at Travellers Tales are clearly working very hard to make sure Hermione Granger […]
The first LEGO Harry Potter experience was no different, a thoroughly enthralling adventure through the first 4 books (or films, I guess), bringing to life the world of Harry Potter so well that the final years, in LEGO form, are something to be very excited about.