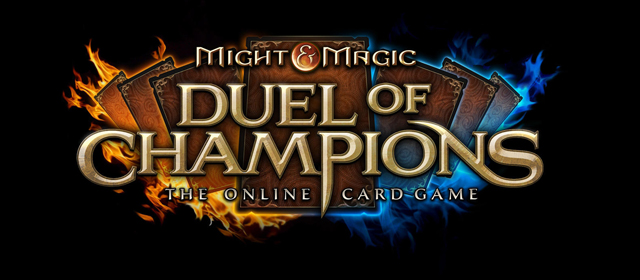 You'll have to have both to win

Might & Magic: Duel of Champions is a digital trading card game, developed by Ubisoft Quebec and published by Ubisoft, which makes this whole genre accessible to absolutely everyone by being absolutely free as well as being set in one of the most established fantasy genres; Might & Magic.

The latest Might & Magic: Clash of Heroes trailer has been release, focussing on the new iOS version.
We recently got to get hands-on with a new online card game set within the universe of Might & Magic. See what we thought with the GodisaGeek.com preview now.
Adam has spent too long in the sun, so Calvin, Ryan and Joe are going to have to put up with a little bit of crazy on this Monday's edition of The Godcast.
Ubisoft today announced the creation of UbiCollectibles, a collection of premium, limited-edition merchandise for fans of the company's popular brands, including Assassin's Creed, Might & Magic, Tom Clancy's Ghost Recon and more. UbiCollectibles are available exclusively through UbiShop, Ubisoft's official online store, and the store is now accepting pre-orders from European customers. The first UbiCollectibles […]
Mastertronic, the UK's leading independent publisher of computer and video games, today announced the release of Heroes of Might & Magic Complete under license from UBISOFT. The Heroes of Might & Magic Complete collection offers superb value, bringing together the first five Heroes of Might & Magic titles, plus seven add-ons and expansion packs. In […]