Ron Gilbert gives a frustrating yet sumptuous account of how he would piece together the new Monkey Island game he definately ISN'T making.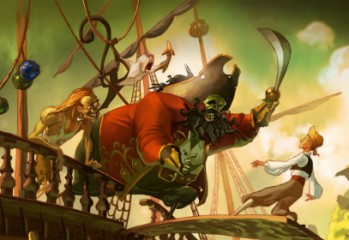 The Story Mechanic is a fortnightly column from Mark Bridle, celebrating narrative and story. This week, shared stories on the sofa.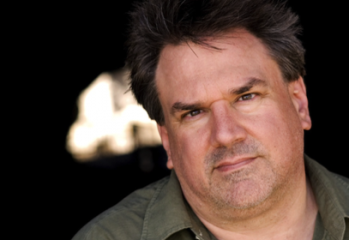 It's not often you get to sit down and ask questions to a gaming industry legend like Ron Gilbert, but that's exactly what we here at GodisaGeek got to do recently.
The Vault is a monthly Godisageek feature, where our writers delve into the best and the worst in gaming. This month, we look at the top ten funny games, as picked by Robin Parker.
Game: Monkey Island Special Edition Collection Developer: LucasArts Publisher: Activision Available on: Xbox 360, PlayStation 3, Windows PC (Reviewed on Xbox 360) LucasArts, and the company that spawned it (LucasFilm Games) were once one of the biggest and most recognisable names in computer gaming. The PC Game charts were regularly topped by titles from the company and the developers […]
Well shiver my timbers, today LucasArts and Activision have run up the Jolly Roger as they came ashore to announce the Monkey Island Special Edition Collection for Xbox 360, PlayStation 3 and Windows PC. This collection will put together the two downloadable titles; The Secret of Monkey Island: Special Edition and Monkey Island 2 Special […]
Lace Mamba Global, in association with Telltale Games can happily announce that the Premium and Collector's Editions of episodic Adventure Game Tales of Monkey Island are now available in retail stores throughout the UK and Ireland. After being available to download from the Telltale Games website for some time, they are finally making their debut […]
Tim Schafer is one of the most well-renowned creative minds in gaming today. When news leaks that his team of developers at DoubleFine Games are working on a new title, invariably discerning gamers will get ants in their pants in anticipation. From February 8th, their new puzzle title Stacking – produced in association with THQ – became […]
When I think of Adventure Games, I'm thinking of point and click adventures. Text adventures. Games where quick reactions and fast reflexes are unimportant and mental acuity and puzzle-solving are king. Thought by many to be a dead artform for many years, the genre which used to be the biggest selling across home computers through […]