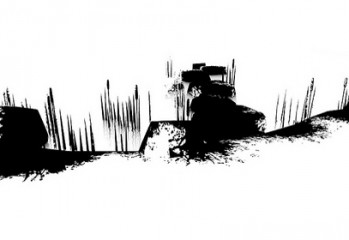 A game like Giant Sparrow's The Unfinished Swan doesn't come along every day. With the troubles we all face in everyday life, whether they're big or small, an escape from reality is always welcome.
We thought we'd team up with SEGA to give away two copies of London 2012 along with 2 T-Shirts to one lucky winner.
We got a chance to play the new Xbox LIVE Arcade/Sony Entertainment Network title Babel Rising, find out what we thought of it with the GodisaGeek.com review now.
Sony are looking to release some titles for the much forgotten PS Move. Sports Champions 2 and DanceStar Party Hits are confirmed
Ubisoft have announced that their highly successful, Just Dance 3 game has sold over 7 million copies and the series has sold 25 million.
Zindagi Games have decided to move on from the well trodden motion controller sports path and instead create an on-rail action adventure; using the Move's pinpoint-accurate motion controls to hand the player a whole arsenal of weapons to play around with.
Is Move about to surprise us by bringing its biggest guns out the closet, or is it stuck firing blanks? Read the GodisaGeek.com review of Move Mind Benders.
Game: House Of The Dead: Overkill – Extended Cut Developer: Headstrong Games Publisher: SEGA Available on: PlayStation 3 only Headstrong Games have brought their hit Wii title, House Of The Dead: Overkill to the HD realm of the PlayStation 3. The original game was an obscenity-laced slice of Grindhouse style, with a topping containing the […]
If you're a fan of the House of the Dead series and would happily kill everyone with a massive arsenal of weaponry to get your blood stained mitts on it's latest release, which is called House of the Dead Overkill: Extended Cut, then you're a step closer now as a new trailer has been released […]