Right now, you can pick up the Twisted Pixel Bundle for a measly 800 Microsoft Points on Xbox Marketplace

In what can only be described as "the best news I've heard today", Twisted Pixel have announced that one of my very favourite downloadable games has been released on iOS devices: Ms. Splosion Man.
Twisted Pixel are set to announce their next game at E3 in June, you can bag yourself a free copy by taking part in the Splokour challenge taking place this weekend on Ms. Splosion Man.
Twisted Pixel are running a competition from the 14th February 'till the 27th February on Ms. Splosion Man for US peeps to win steak!
Kicking off the GodisaGeek Game of the Year Awards 2011, we're starting with Downloadable Game of the Year. With the boom in iOS devices competing with the usual Xbox LIVE Arcade, PlayStation Network and Nintendo WiiWare/DSiWare, this category should prove more difficult than ever. Can the big boys maintain dominance? As we run down each […]
As a step in continuing to deliver Microsoft Studios' innovative game and entertainment offerings, Microsoft has announced the acquisition of Austin, Texas-based game developer Twisted Pixel, the creative minds behind Xbox LIVE Arcade titles such as Ms. Splosion Man and the recent Kinect for Xbox 360 title, The Gunstringer. From its beginnings in 2006 as […]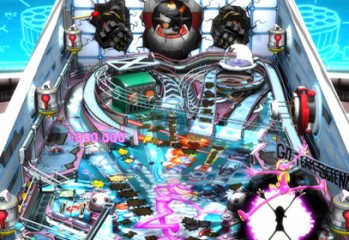 Capturing the essence of Ms. Splosion Man perfectly, and throwing in all manner of Pinball tropes, for 240 Microsoft Points you can't really go wrong, and that's why it was the Download Item of the Week on the GodisaGeek Podcast (The Godcast) in Season 3 Episode 11's episode.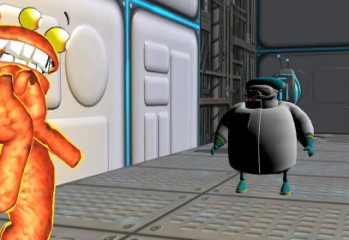 It's no secret that we at God is a Geek are big fans of Twisted Pixel, so it was with great joy that when the opportunity to speak to the man behind the audio in their titles came up, we jumped at the chance! Ranging from the insane babble that Ms. Splosion Man comes out […]
Here's something special for the the fans of Ms. Splosion Man, Twisted Pixel today unveiled the first in a series of themed TMS challenges slated for the combustible heroine. TMS, or Title Managed Storage, allows Twisted Pixel to publish free Challenges for the community that are automatically available to everyone who has purchased the game. […]