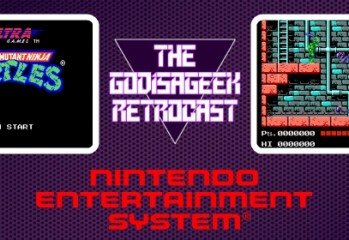 All this month on The Retrocast, we've gone a shade of green as we provide you with five episodes centered around some of the more notable games featuring those radical dudes, the Teenage Mutant Ninja Turtles. First up, we're looking at the most infamous of TMNT titles, Konami's original NES game.
In the Retro Corner for June, Robin Parker takes a look back at 1987 Olympics sim Track & Field. Check out the full article at GodisaGeek.com
We all remember a time when games used to be a little bit more difficult, Jason takes a look at the difficulty of video games and how it's changed over the year. Read the full article at GodisaGeek.com.