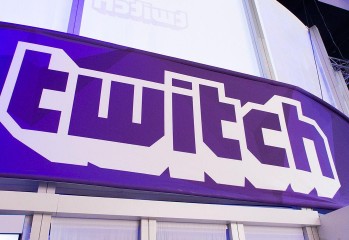 "If it happens on Twitch, you can Clip it."
Trico is a "free-spirited creature that flagrantly disregards your attempts to tame it."
New Smaller PlayStation 3 This Autumn - 500g and 12g Flash Memory Models. Read the full news post at GodisaGeek.com.
A few days ago a few of the best beat-em-up players in the world met at the EVO tournament in Las Vegas to find out who was the best of the best. Joining the fighting game pros was Yoshinori Ono, beloved figure in the community, producer of Street Fighter 4 and the upcoming Street Fighter […]
Next year is 2012 and, if you believe in crazy hokum, whacked-out mystic nonsense and Roland Emmerich, then you will know that the the world is going to end with a spectacular environmental disaster. Clearly conscious of this and keen to avoid it, Sony has announced a new "lighter, greener" model of PlayStation 3.
Everybody likes free stuff right? Who doesn't? Not many things in this world are free and gamers such as ourselves often find ourselves with nothing new to play and no money to cure the urge. In recent years that has slowly been changing, with the advent of the free-to-play model, and now it looks like […]
Today, Ubisoft announced the development of Assassin's Creed: Revelations, the fourth installment in the critically acclaimed and immensely popular video game franchise. Developed and led by Ubisoft Montreal with the support and expertise of Ubisoft studios Annecy, Massive Entertainment, Quebec, Singapore and Bucharest, Assassin's Creed: Revelations presents the most immersive experience available in the series […]
I love cheerful canadian folks. They always brighten my day. Particularly when a bunch of them are introducing a "Making Of" video about the upcoming game in one of the all time classic snowboarding series, SSX. It's about time. SSX and SSX Tricky were two of the best games on the PS2 and the Xbox. […]
Well in all honesty there is not much new footage compared to the stuff we saw at E3 but hey any new Splinter Cell footage (no matter how little) can only be a good thing right?! Oh and is it just me or has Sam Fisher somehow gotten younger since the previous game?! Anyway, it's […]