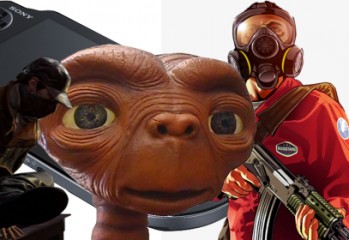 The phone is no longer off the hook

Ninja Gaiden 3: Razor's Edge will use SmartGlass on Xbox 360 and also include many other features upon it's release for PS3 and 360

If you missed today's North American based Nintendo Direct, check out our full recap right here!
Ninja Gaiden is one of those games that's on people's list of "one of the hardest games of all time". It was released on the PlayStation 3 as Ninja Gaiden Sigma and now it's the turn of the PlayStation Vita with Ninja Gaiden Sigma Plus; but how does it play? Find out with the GodisaGeek.com review.
We all remember a time when games used to be a little bit more difficult, Jason takes a look at the difficulty of video games and how it's changed over the year. Read the full article at GodisaGeek.com.
I think the title says it all really. Today at Gamescom Team Ninja and Tecmo decided they want you knee deep in the action and announced that the Playstaion 3 version of the game would include full Move support.