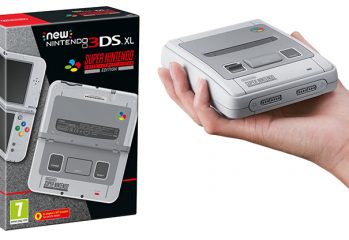 Playing with Real Handheld Power
The new iteration of the 3DS hardware, the XL, is launched tomorrow. We reviewed the unit to see if it was worth of a purchase, but we thought we'd take a look to see if there were any good deals to focus on.
When all is said and done, the 3DS has finally picked up steam and has a reasonable library of truly excellent games. If you don't own a 3DS yet, this really is the ideal time to jump in, especially if you can buy from a retailer bundling the charger for free. Read the full review at GodisaGeek.com.