Here is the GodisaGeek review of the official game of the London 2012 Olympics by SEGA. Read the full review over at GodisaGeek.com.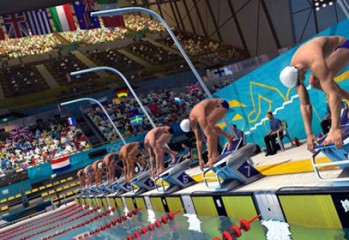 SEGA have changed things up for the most recent Olympic video game, with London 2012, you are - or can be, if you want to - the controller, thanks to Kinect or PlayStation Move. But this video is just a short 10 minute burst, showing some running, swimming and shooting.
In the Retro Corner for June, Robin Parker takes a look back at 1987 Olympics sim Track & Field. Check out the full article at GodisaGeek.com
With the launch of the game at retail SEGA have released a new trailerand screenshots from their London 2012 Olympics tie-in game.
To build anticipation for the official London 2012 Olympics tie-in game, SEGA have released new trailers that show of the venues.
In what will be an exciting announcement to Sony wielding sports fans, Sony has teamed up with the BBC in the UK to offer a live streaming app in time for one of the biggest summers of sport on recent memory.
SEGA bring their third instalment to the Mario & Sonic series to the Nintendo 3DS, for the first time on the system. Will it hold up to the button-mashers and joystick-wagglers of yesteryear. Read the full review at GodisaGeek.com.