Ubisoft's Digital Day, Paris: including Call of Juarez: Gunslinger, Spartacus Legends, Scott Pilgrim DLC and Prince of Persia iOS & Android. Read the full article at GodisaGeek.com.
We recently got to get hands-on with a new online card game set within the universe of Might & Magic. See what we thought with the GodisaGeek.com preview now.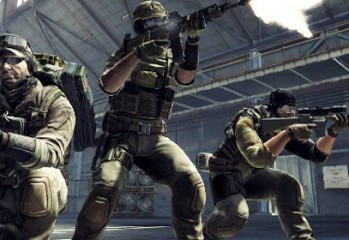 GodisaGeek sits down with the creative minds behind Ghost Recon: Future Soldier. Read the full interview at GodisaGeek.com now.
We've all seen puzzle games on the Nintendo DS before but how does this new one, Doctor Lautrec and the Forgotten Knights, shape up on the new Nintendo 3DS? Find out with the GodisaGeek.com review here!