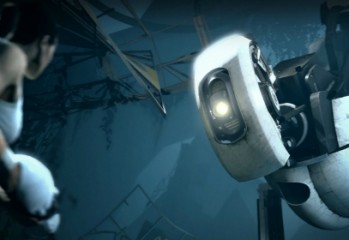 In Portal, you beat the boss on your own terms. GLaDOS is not alone in being the object of a satisfying boss fight that provides a fitting narrative and mechanical climax to a well-paced linear game. But she is unique in the sense that in killing her, you're destroying the very heart of a gameworld, that's kept you, the player, captive as much as it has the protagonist Chell.

Half Life and Portal movies, as well as a game designed by JJ Abrams, were announced at the DICE 2013 keynote address.

Portal 2 and LEGO by themselves, are fantastic. Together, you get the best internet video you'll see in a long time.