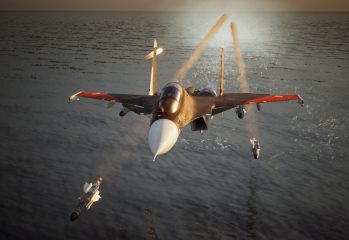 Gary has taken the PC version of Ace Combat 7 for a spin and he's impressed. But is it the best version available?

Today, Namco Bandai have released the pack shot, as well as some new screens of the PC version, which we've got for you to analyse, below.
Ace Combat: Assault Horizon Legacy is Namco Bandai's attempt at bringing virtual blow-stuff-up-in-the-sky to the Nintendo 3DS. I'm strapped into my cockpit and there are bogies everywhere (yuk!). Time to take the highway to the Danger Zone at GodisaGeek.com!