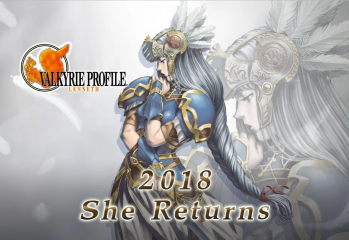 PS1 to PSP to finally release on iOS
An All-New Title in Critically Acclaimed Corpse Party Adventure Horror Series will be Coming to PSP this Winter
Rising Star Games today announced when Blazing Souls Accelate will be available in stores on PSP and also online via SEN.
In a job posting on its site, Ready at Dawn Studios has stated that it's working on a new AAA IP for the "Next Generation Home Console."
Modnation Racers has been on PS3, PSP and is now coming to PS Vita. How does it fare on Sony's new hand-held device? Check out the review at GodisaGeek.com
Been wanting to check out Persona 2: Innocent Sin on the PSP but not sure if you should? Read the GodisaGeek.com and let it answer all your questions.
In the past 12 months, Japanese gaming market has fallen in revenue by 8% but Nintendo remain on top with healthy figures for 3DS & Mario
Ghostlight have announced their two latest PSP JRPGs, Legend of Heroes: Trails in the Sky and Persona 2: Innocent Sin will be available on PSN from this Wednesday