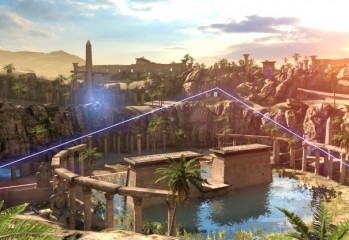 Acclaimed puzzler The Talos Principle is now available on iOS.
We take a look at a new Nintendo 3DS game that started life as a Flash game; Shifting World. Read the full review at GodisaGeek.com.
Dundee based developer Outplay Entertainment have today released popular Facebook puzzler Booty Quest on Android and iOS devices, and it's free! Free booty! What could be better.
Back in April, Sean took a look at an XBLA title called The Splatters, from SpikySnail games. You can read his review here, but the short version is that he really rather liked it.