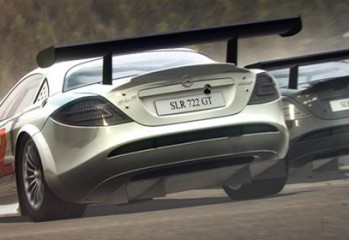 We're looking forward to next year's release of GRID 2, the sequel to critically acclaimed 2008 arcade racer GRID. We recently had a chance to speak to a couple of guys from developer Codemasters Racing about all things GRID 2, so we sent Jonny along to ask the questions. Read the full interview at GodisaGeek.com.
With this year's Formula 1 season coming to a close, we take a look at the latest annual Formula 1 outing from Codemasters Racing. Read the full review at GodisaGeek.com.
Codemasters have lifted the lid on all things GRID2 this week, coinciding with a big presence at this year's Eurogamer Expo in London. Check inside for the first gameplay footage.
Criterion's upcoming Need For Speed: Most Wanted looks to have Kinect support as an ad for pre-order incentives shows.
Criterion's re-imagining of Need For Speed: Most Wanted is eagerly anticipated & EA's YouTube show Pwned has released a special on the game
DiRT Showdown is shaping up to be a really interesting title, with masses of multiplayer options and a hefty single player campaign, arcade racing fans or people who love a good crash would do well to pick it up when it releases this May. Read all about it in the GodisaGeek.com preview.
Codemasters Whet Your Appetite For Destruction With New DiRT Showdown Trailer