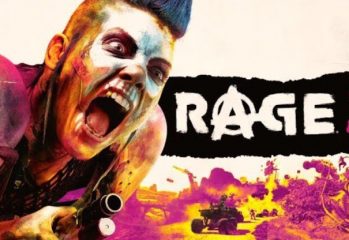 Against the machine, the bandit, the samurai, the world

It's happening at id Software, or not happening...I'm not sure. Either way, Doom 4's development doesn't seem to be going all that well.
As is now customary when QuakeCon, Zenimax's tribute to all things id and Bethesda create, rolls around, there are sales aplenty.
EA manage to score a hat-trick of number ones this week, as their latest title, FIFA Street, enters the chart in the top spot. This follows number one chart entries for Mass Effect 3 last week, and SSX the week before. It also means the top three positions in this week's chart are taken by […]
This week the Godcast is another five-man show, with Ruk Cooray joining the regular crew of Adam, Calvin, Tony and Martin (in for Terry). Ruk wants to clear his name, but spends most of his time talking about the new Universal Wireless Controller for OnLive and mugging Terry off.