Capcom have confirmed that the free DLC for Operation Raccoon City, that was announced before the game even launched will be released next week. The game may not have received great reviews, but it's hard to complain about free content.
Calvin, Adam and Alex are joined this week by Lee to talk about the latest in gaming news, along with letting us know what they've been up to this week.
It's Friday, and that can only mean one thing! Well, technically two things as Friday is also Ding! day, but it's also the day in which you can read the latest edition of A Week in Gaming right here on GodisaGeek! Bringing you the very best in reviews, news, previews, and podcasts that have appeared […]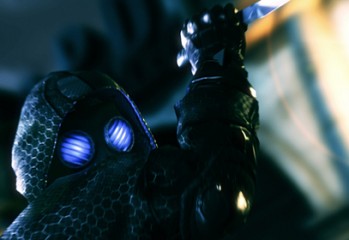 Released tomorrow, what better way to celebrate the impending launch of Operation Raccoon City than by taking a look at how the game looks in action, courtesy of GodisaGeek.
Operation Raccoon City isn't really a traditional Resident Evil game. Sure, there are Zombies, but the closest comparison to any other game would be to the Left 4 Dead series. Fundamentally an online game, just how has Slant Six's Third Person Shooter turned out? Find out with the full GodisaGeek.com review now.
From 22nd March you can do exactly that! A one of a kind augmented reality zombie experience is hitting the UK, all in the name of celebrating Capcom's Resident Evil: Operation Raccoon City release.
It's Friday, it's the end of the week, which means it's time for another instalment of A Week in Gaming! Each week I bring you the best content that the GodisaGeek team have produced over the past few days, including the latest reviews, the biggest news stories, and plently of other features and delights. This […]
I sometimes think that if zombies just made that tiny bit of effort to expand their vocabulary beyond the basic "braaains" then they would achieve their goals in a much more efficient manner. After all, it's entirely possible that the zombies just want a hug, but are misunderstood as all they can say is "braaains". […]
Why hello there! How are you? Have you enjoyed your week? You're probably wondering what's been happening this week on GodisaGeek. Well worry not, as I am here once more to guide you through the myriad of content that has appeared over the past week, collated into another edition of A Week in Gaming. REVIEWS […]