It's Monday again, which means it's time for The Godcast, where Martin once again joins the gang to talk news, reviews and achievements, without ever purposefully promoting other podcasts that he appears on. Speaking of other podcasts, Adam does his best to create some kind of war between The Godcast and Saint & Greensie, with […]
Season 4 continues with a barnstormer of an episode, laughs ahoy. Gaming news and discussion galore. Listen now on GodisaGeek or via iTunes or Feedburner.
Insomniac Games have announced the details for their latest patch for their PlayStation 3 shooter Resistance 3. The patch features a number of fixes for the game's multiplayer, networking, along with an improvement for aiming when using the PS Move controller. Also included in the patch are two new multiplayer maps: Creek, a 16-player map; […]
When the PlayStation 3 first came out so did the first Resistance game. Launch titles have got certain expectations to live up to and Resistance certainly didn't disappoint, being the first game on the new system to sell 1,000,000 copies. It's now 5 years later and the third entry into the Resistance franchise is in our hands, the Chimera are up to their usual tricks and it's down to a single person to sort things out; you. Does Resistance 3 live up to the first game in the series or has the story gone on too lo...
We've all been waiting for it, and it appears "silly season" is here in full force, with not one but four brand new games entering the top 10 of the UK Charts. Dead Island seems to have been a roaring success and hits the coveted top spot!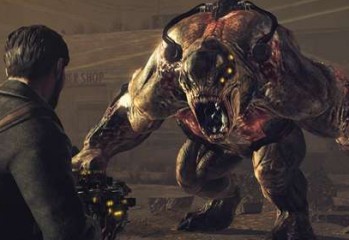 We have a treat for you in this latest edition of First Look, and that treat is the first 15 minutes of the hotly anticipated title known as Resistance 3, which has been created by the famous Insomniac Games. Be warned that if you haven't finished the previous title that the clip will show off […]
The guys at Insomniac Games love their guns and what better way to show you Resistance 3's quirky armoury then to give you a developer's diary ram packed with them?
Sony has announced that upcoming sci-fi shooter Resistance 3 has gone gold, and developer Insomniac Games has celebrated with a new gameplay trailer.