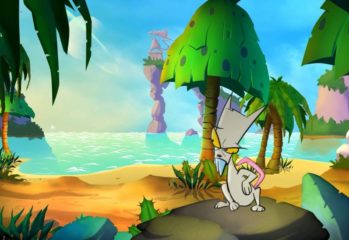 Earthworm Jim 4 and Hot Wheels

TV has come a long way over the past couple of years, shouting at the TV screen now has the possibility of garnering an actual response, and that's something that's actually encouraged when it comes to Kinect Sesame Street TV.
Microsoft is heading the charge with its new range of interactive TV shows via the Kinect peripheral but is the first one, Kinect Sesame Street TV, any good? Find out with the GodisaGeek.com Review
With so many games and experiences from Xbox 360 due this Christmas 2012, Microsoft have announced their full slate of upcoming titles
If you've been keeping up with all things Kinect based, you'll know that TellTale Games recently released Sesame Street: Once Upon a Monster, and they have now announced some DLC for the game too.
In a new teaser trailer for the upcoming Kinect game from Warner Brothers Interactive and Double Fine Games: Sesame Street: Once Upon a Monster, see legendary games designer Tim Schafer face his hardest audience yet, as he tries to sell a new Zombie game he has created to a very particular company executive. The trailer […]
Can you tell me how to get to Sesame Street? No? Well Tim Schafer knows the way. Warner Brothers Interactive Entertainment have proudly announced that the characters of Sesame Street will be coming to your Xbox 360 console later this year for a Kinect-controlled adventure, and that the title Sesame Street: Once Upon A Monster will be […]