This month, the honour goes to... GoldenEye! Read the full article at GodisaGeek.com.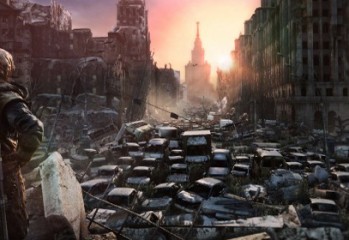 GodisaGeek interviewed Mark Madsen, Global Brand Manager on Metro: Last Light. The survival focused FPS already looks like it's scheduled to arrive to your gaming stations. Read the full interview at GodisaGeek.com.
Nintendo has today revealed what multiplayer modes gamers will be able to enjoy in the upcoming shoot em' up Kid Icarus: Uprising, due for release March 23rd in Europe. Following hot on the heels of the launch of the Kid Icarus: Uprising website last week, Nintendo has revealed the three multiplayer game modes player will […]
It seems like we've been waiting an eternity to finally get our grubby little mitts on the 3DS exclusive Kid Icarus: Uprising (GodisaGeek got its first look at the game back in July 2011), and the wait is nearly over as the big N launches a new website for the game, due out march 23rd […]
The PixelJunk series of games has gone from strength to strength, the pinnacle of which being released earlier this year in the form of PixelJunk Shooter 2. Spearheaded by Dylan Cuthbert, the pedigree of Q-Games can never be called into question, but being a team that never rests on their laurels, SideScroller sees Q-Games take on yet another new genre like Monsters, Racers, Eden and Shooter before it - this time the side scrolling shoot-em-up genre.