It's Friday, and that can only mean one thing! Well, technically two things as Friday is also Ding! day, but it's also the day in which you can read the latest edition of A Week in Gaming right here on GodisaGeek! Bringing you the very best in reviews, news, previews, and podcasts that have appeared […]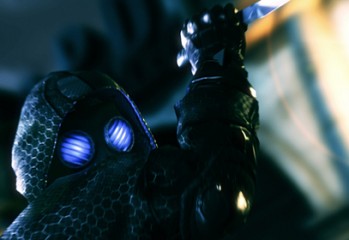 Released tomorrow, what better way to celebrate the impending launch of Operation Raccoon City than by taking a look at how the game looks in action, courtesy of GodisaGeek.
Slant Six Games, the developer behind Resident Evil: Operation Raccoon City, have updated their website with details of a brand new game. The game, titled Strata Scavenger, is the first original IP from the developer, who were also responsible for three SOCOM titles. The Canadian Media Fund, which has awarded Slant Six a million dollars […]
Operation Raccoon City isn't really a traditional Resident Evil game. Sure, there are Zombies, but the closest comparison to any other game would be to the Left 4 Dead series. Fundamentally an online game, just how has Slant Six's Third Person Shooter turned out? Find out with the full GodisaGeek.com review now.
I sometimes think that if zombies just made that tiny bit of effort to expand their vocabulary beyond the basic "braaains" then they would achieve their goals in a much more efficient manner. After all, it's entirely possible that the zombies just want a hug, but are misunderstood as all they can say is "braaains". […]
The E3 trailer for Resident Evil: Operation Raccoon City has appeared on YouTube, and while it doesn't feature any gameplay, it is a good teaser for the game.