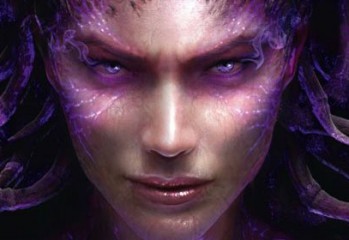 When you take a moment to investigate the eSport scene there's one thing that strikes you - these guys take games very seriously.

Bloody hell, that's a lot of StarCraft II, I hear you say - and you'd be right.

Despite concerns that it was too soon for another Gears of War, it seems the public have gone out and purchased it anyway, as it enters the UK charts in first place.

Game: StarCraft II: Heart of the Swarm Developer: Blizzard Entertainment Publisher: Activision Blizzard Available on: PC Only

Not content with having a go at Assassin's Creed IV, PETA are now trying to remind gamers to empathise with the Zerg from StarCraft II.

Season One of the ESET UK Masters (the best-known UK e-sports tournament) kicks off tonight, with £10,000 on the line for the best players.

The new trailer for the upcoming StarCraft II expansion, Heart of the Swarm, is amazing.