Is this thing on? Good. We're back everyone! Season 5 starts with a fresh theme tune and a new itinerary, don't delay, get listening today! But remember, go hardcore or go home.
Sad news, as another pillar of British games development disappears…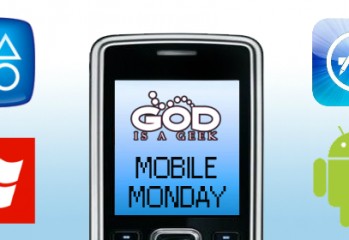 It's time for Mobile Monday again, this week we've got a special guest in the form of Lee Garbutt reviewing two AR-enabled PlayStation Vita games, PulZAR and Table Top Tanks. Then we've got Pascal HD and Catapult King from the iOS side of things. Read the full reviews at GodisaGeek.com.
Bringing the series to a handheld device is nothing new for Studio Liverpool though, with two excellent PSP titles under their belt, surely with the power of the PlayStation Vita, WipEout 2048 will be stunning? Read the the GodisaGeek.com verdict right now!
Sony Computer Entertainment Europe announced that the latest WipEout title in the popular futuristic racer series – WipEout 2048 – will be a launch game for their new PSVita handheld console. Whilst they did show off some footage of the game in action at E3, today Sony have made public a reel of further in-game […]