Welcome to another edition of A Week in Gaming brought to you by your new Community Manager! This week we've got reviews of Sonic Generations on the 3DS and the new Need For Speed, as well as a preview of some of the games that will be accompanying the launch of the PlayStation Vita. We've […]
If you're curious about what the future hold for Tekken Tag Tournament 2, as well as a little nostalgic about the first game, then you'll be interested in reading the review of Tekken Hybrid at GodisaGeek.com!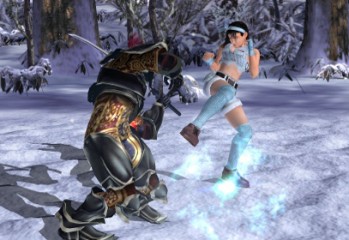 First Look returns with footage of the upcoming fighter, Tekken Hybrid. Enjoy the carnage!