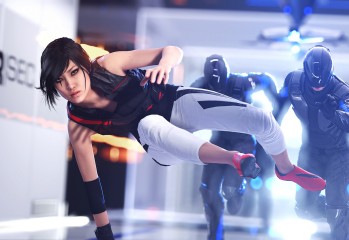 "We clearly see Mirror's Edge as a franchise for the global TV audience."
Nat Geo will get players involved and keep them interested - bit still manage to teach them. What more could you ask for from an educational game?
The downloadable question packs for Who Wants To Be A Millionaire: Special Editions are coming thick and fast, with the latest being trivia heaven for fans of the 'Trek.
Good news for UK-based movie buffs with Nintendo Wii consoles – Streaming movies are finally coming to the system, via Netflix.
The new era in television where entertainment becoming searchable, discoverable & enjoyable in new ways from a single device: Xbox 360 has now been dated - the dashboard update is due on December 6th.
Microsoft have announced a huge list of Media partners from across the world who will be joining the Xbox 360 experience this winter, in a new movement that is set to revolutionise the ways in which console owners access and ingest their entertainment sources. Remote controllers will be a thing of the past as Kinect […]