Criminally under-loved MMORPG (according to Martin and Calvin on Ding!) is finally going free-to-play in North American and Europe.
It's been out in its native Korea since January 2011 but now it's finally made its way to western shores. How does TERA hold up in the MMO market in this side of the world? Find out with the full review at GodisaGeek.com.
Episode 18 of The Godcast is here! Back to a four-piece again, Calvin, Adam, Lee and Martin talk about what they've been playing as well as the Nintendo Wii U, Black Ops II and more.
GodisaGeek provide another look at the best content that has appeared on the site over the past few days, in this week's edition of A Week in Gaming.
Frogster launched its highly anticipated MMORPG, TERA. The fate of a beautiful, new world is in your hands.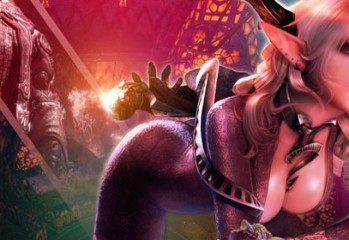 We're back, here at GodisaGeek.com, with some more First Look footage, this time from the upcoming MMO from En Masse Entertainment and Bluehole Studios, TERA. We follow Martin's character Cyber.Grim as he completes some quests, beats up some NPC's and showcases the game's innovative combat system.