Marvel Entertainment and publisher Activision have announced that the an enhanced port of last year's The Amazing Spider-Man is heading to Nintendo Wii U on March 8.

The Steam Autumn sale has begun today and will run until November 26, with new deals appearing every day.
He may be able to do whatever a spider can but can The Amazing Spider-Man video game do more than the usual movie tie-in video game? Find out with the GodisaGeek.com review.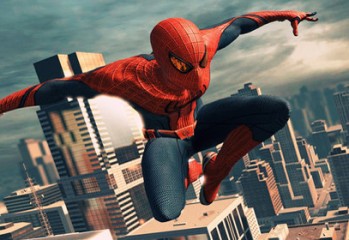 It's that time of year when we start getting all the summer blockbuster movies, and with the blockbuster movies come the blockbuster movie tie-in video games. The Amazing Spider-Man is one of these tie-ins, but is it any good? Watch the first 20 minutes of the game over at GodisaGeek.com.
Summer lull, what Summer lull? There are three new entries in the top five alone this week, but LEGO Batman 2 holds firm and keeps the coveted number one spot for a second week.
With its release creeping ever closer, Activision have today released a new trailer to showcase the Web Rush ability featured in upcoming superhero title The Amazing Spider Man.
It's Friday, and that can only mean one thing! Well, technically two things as Friday is also Ding! day, but it's also the day in which you can read the latest edition of A Week in Gaming right here on GodisaGeek! Bringing you the very best in reviews, news, previews, and podcasts that have appeared […]
We recently got the chance to have a look at some upcoming games from Activision, Transformers: Fall of Cybertron and The Amazing Spider-Man, find out what we thought with the GodisaGeek.com previews.
Head on over to GodisaGeek.com to check out the new trailer, as well as some amazing (Haha! Pun intended) screenshots for the upcoming video game, The Amazing Spider-Man from Beenox and Activision.