Frivolity, thy name is Godcast! This easter Monday edition of the Godcast contains rants, laughs and some Spongebob Squarepants, so join Adam, Martin, Alex and Lee for an hour or so to talk - mostly - about games.
The Gunstringer is released on games on demand and and also has new DLC.
As a step in continuing to deliver Microsoft Studios' innovative game and entertainment offerings, Microsoft has announced the acquisition of Austin, Texas-based game developer Twisted Pixel, the creative minds behind Xbox LIVE Arcade titles such as Ms. Splosion Man and the recent Kinect for Xbox 360 title, The Gunstringer. From its beginnings in 2006 as […]
Games, games and more games on this week's Godcast! From Gears of War 3 to The Gunstringer, with some Kinect Sports Season 2 throw in for good measure, not to forget Dead Island, Deus Ex: Human Revolution and Resistance 3. As we say - it's been a busy week!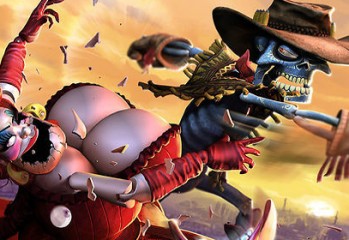 GodisaGeek.com's First Look feature returns to show you the first 15 minutes of the eagerly awaited Kinect title known as The Gunstringer, which is brought to you by the fantastic guys and girls at Twisted Pixel.
As you should all know by now, Twisted Pixel's eagerly anticipated title The Gunstringer, will be coming to your Xbox 360 on the 16th September, enabling you to help our skeletal hero blast away his former gang using your Kinect. So in the run up to the release of this title, the developers have released […]
If you don't already own a Kinect Sensor, seeing developers such as Twisted Pixel and Ubisoft (Child of Eden) releasing such high quality games for the device must be making Microsoft wonder what they have to do to get one in your home. The Gunstringer is utterly essential, buy it now!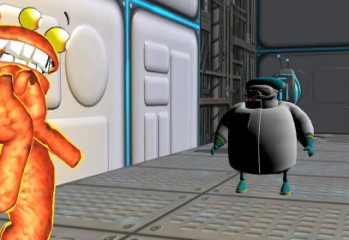 It's no secret that we at God is a Geek are big fans of Twisted Pixel, so it was with great joy that when the opportunity to speak to the man behind the audio in their titles came up, we jumped at the chance! Ranging from the insane babble that Ms. Splosion Man comes out […]
How awesome does this sound folks? All you Kinect fans out there rejoice, because the highly anticipated (and previewed here at God is a Geek) Twisted Pixel title The Gunstringer is being released on September 16th here in the UK. But that isn't all, also with the game you will have a redeemable code for […]