We take a look at the newly released MMO from Funcom and Electronic Arts; The Secret World. Read the full review over at GodisaGeek.com.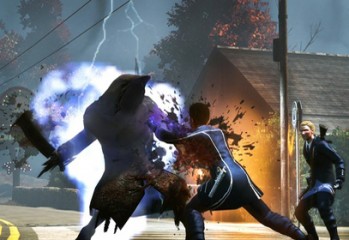 We recorded an hour of footage from The Secret World for you all to see if you want to get involved in the newly released MMO. Check out the full video at GodisaGeek.com.
The Secret World is now available to pre-order, an there's guaranteed beta access for those who do.
Games can be in development for years, sometimes being restarted again and again, but they eventually find their way into our hands; the Secret World is no different. Since it was officially announced back in 2007 we've heard some news about it but it's always been very sporadic, often with months and months between the […]
Funcom, a world-leading game developer and publisher of online games, has unveiled a brand new trailer video as well as a new website for the upcoming, modern-day massively multiplayer online game The Secret World. The new video offers gamers a unique glimpse into the world, the monsters, the myths, and the gameplay of the much […]
"Imagine if every myth, conspiracy theory and urban legend was true. Imagine if your worst nightmare came to life. Imagine a world where vampires hunt for mortal blood in dingy London nightclubs, where werewolves lurk in the sewers beneath Seoul, and where the undead prey on the living in the shadows of New York City." […]