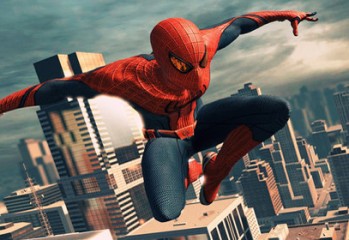 It's that time of year when we start getting all the summer blockbuster movies, and with the blockbuster movies come the blockbuster movie tie-in video games. The Amazing Spider-Man is one of these tie-ins, but is it any good? Watch the first 20 minutes of the game over at GodisaGeek.com.
With the film showing in cinemas all around the country, we took a look at the video game tie-in for Battleship. Read the full review over at GodisaGeek.com.
Head on over to GodisaGeek.com to check out the new trailer, as well as some amazing (Haha! Pun intended) screenshots for the upcoming video game, The Amazing Spider-Man from Beenox and Activision.
With the The Adventures of Tintin: The Secret of the Unicorn in the cinema right now does the video game based on it live up to the film's promise? Find out at GodisaGeek.com
Warner Bros. has today released a brand new Nintendo 3DS trailer for the highly-anticipated Green Lantern: Rise of the Manhunters game which will be available June 10, 2011 on Xbox 360, Wii, PlayStation 3, Nintendo 3DS and Nintendo DS. The trailer gives viewers a sneak peek at the thrilling action of Hal Jordan's epic adventure […]
Today, Warner Bros. Interactive Entertainment has released a new gameplay trailer for Green Lantern: Rise of the Manhunters, an action-adventure video game that will be available in conjunction with Warner Bros. Pictures' upcoming epic superhero feature film Green Lantern. Featuring the voice and likeness of Ryan Reynolds (in the Xbox 360 and PS3 versions), Green […]