This time around, Colm and I are taking on the Top Gears lads, who have set a very good time around the test track in Forza 6. Catch up on Score Attack via this handy playlist. And subscribe, obviously.
If you're a fan of Top Gear, and a fan of iOS games, then you may want to give the recently released Top Gear: Stunt School Revolution a go. Read the full news at GodisaGeek.com.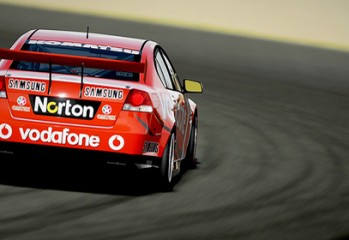 First Look is a feature in which we show you the first 10-15 minutes of a brand new videogame in high-definition. This time around it is the turn of Turn 10's new racing game, Forza Motorsport 4, published by Microsoft Studios.
Showing off some of the best cars in the world (and the game), these pictures are pretty much pornography for car enthusiasts.
Forza Motorsport is the flagship racing game on the Xbox 360. Forza 3 cemented its place as one of the best racers ever, but will Forza 4 eclipse the excellent 3? Read our review to find out.
Forza Motorsport 4 is just around the corner, with a release date of October 14th, with the demo available now on Xbox LIVE. Early reports are that the game is something a bit special, and the GodisaGeek.com review is in progress as we speak. In the lead up though, a short film entitled "Endangered Species" that is voiced by Jeremy Clarkson of Top Gear fame has been revealed.