It feels like quite a while ago that the fantastic Torchlight II was released to critical acclaim, and now after "must packaging, tweaking and testing", Runic Games are ready to roll out the Torchlight editor.

Runic Games have confirmed via their Twitter feed @RunicGames that their amazing 2012 ended with Action-RPG Torchlight 2 having sold a staggering 1 million units.
As promised, Borderlands 2 dominated a good half an hour of proceedings, as the gang are absolutely in love with it, yet manage to find a few, tiny flaws. Lee quickly tells us about Double Dragon Neon (currently free for PlayStation Plus members) before the chaps move onto yet more loot-crazed antics, with Torchlight II.
The first Torchlight was released in 2009 for the PC and, after a lot of fans asking for it, was finally released on Xbox LIVE Arcade early last year. We've finally gotten the second instalment of the hugely popular Action-RPG from Runic Games and it promises to be even more impressive that that first game in the series. Read the full review at GodisaGeek.com.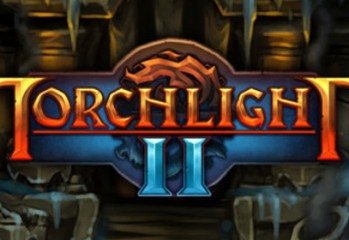 Torchlight was a game from a few years ago that game out of nowhere and surprised all of us. It's finally time for the sequel to be released and you can see the first 20 minutes of it over at GodisaGeek.com.
This month, in fact, as the game will be released for PC as a digital download on September 20.