Including all of Evolution and Trials HD, it's a monster of a game that'll keep PC gamers entertained for absolutely ages. But the wait just got a little shorter...sort of, as if you pre-order the game you can get in on the beta right now.

As per usual, Microsoft's Major Nelson has published the tables of Xbox LIVE activity, this time for the week of February 4th.
Ubisoft has revealed their earnings for Q3 and all projections were passed as Assassin's Creed III and Far Cry 3 prove a massive success

The new episode of RedLynx TV is now live, featuring an extensive video preview of "Riders of Doom", the second DLC for Trials Evolution.

It's the end of the world as we know it, and I feel fine…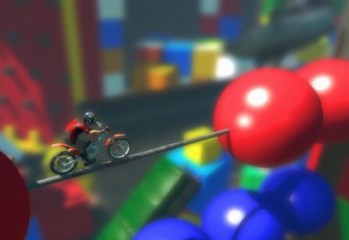 In all honestly, I thought I'd escaped Trials Evolution's wonderful, addictive claws. But with the release of the first DLC for the game, well, Origin of Pain looks set to engulf my every waking hour once more.
Ubisoft's Digital Day, Paris: including Trials Evolution - Origins of Pain DLC and Gold Edition and ShootMania Storm. Read the full article at GodisaGeek.com.
The studio behind Trials Evolution, RedLynx, have put a video together of their personal favourite tracks created by users in the game.